How I Handled the Curveball Curveball: Fan Stories from Phish's Lost Weekend
Matt Inman on August 22, 2018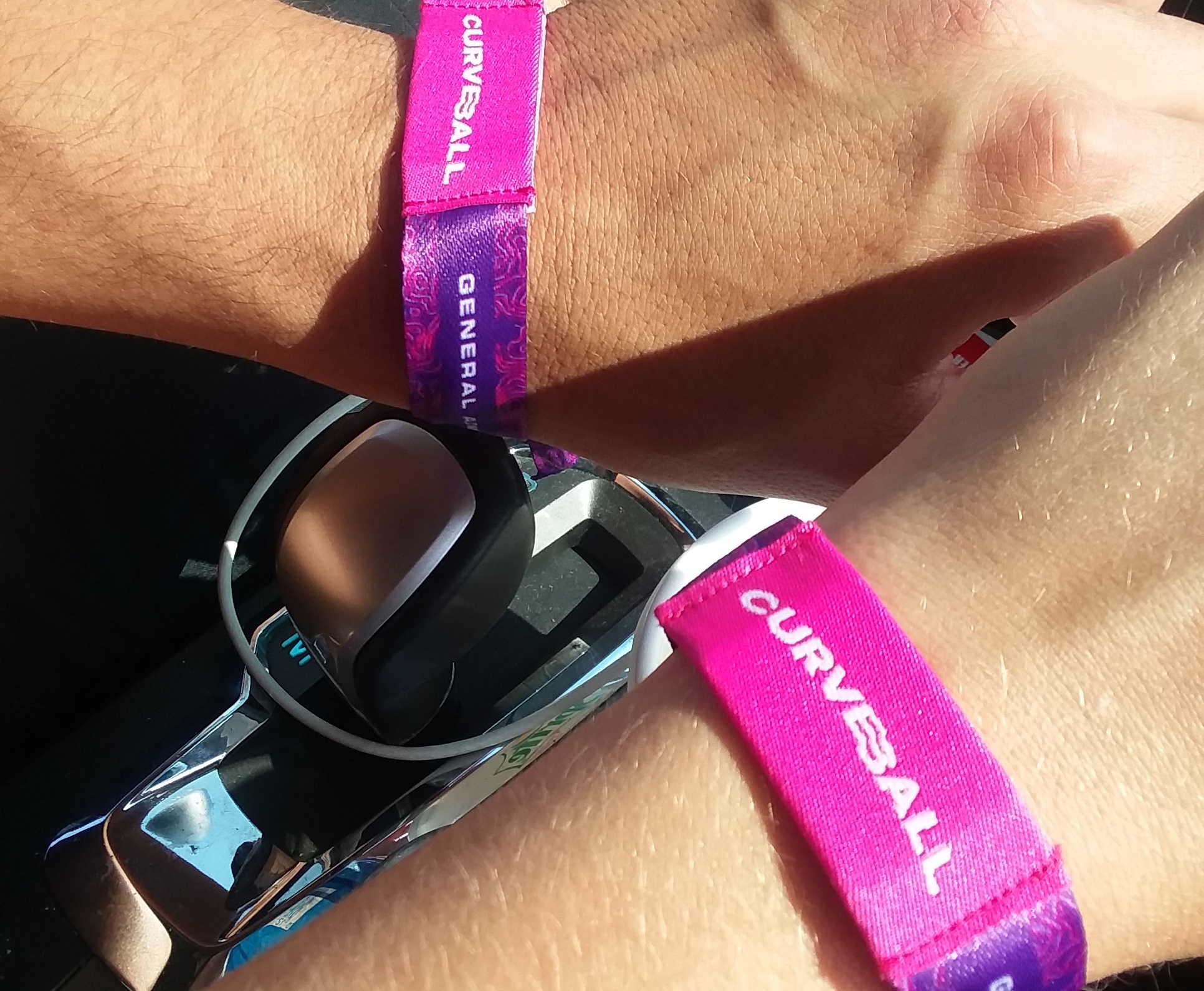 photo via Amy
On the early evening of Thursday, August 16, I was driving a RV on a New York State highway with my co-pilot and co-worker in the passenger seat next to me. He had just celebrated his birthday the night before and had rented the RV to help him continue the festivities at Phish's Curveball at Watkins Glen. We were about 50 minutes away.
We all know what happened after that, at least in terms of Curveball being cancelled. But the real stories start after that moment, when thousands of Phish fans had their hearts broken and found themselves with a full weekend ahead of them and no plans. No plans, but plenty of friends. And tons of supplies (be they camping, food, beverage or…otherwise).
That night, the Relix crew (and some new friends) found ourselves at an Airbnb that we had rented for the weekend, coming together to make the best of a disappointing situation. Most of us would head back to New York City the following day, but that evening we built a campfire in the yard, busted out some of the libations we'd brought for a lengthy festival stay and pitched in to purchase a webcast of the Joe Russo's Almost Dead Red Rocks show, ultimately finagling a setup where we were streaming the show outside as we chatted and laughed by the fire. It wasn't Curveball, but it was truly wonderful.
During that unexpected gathering, we found ourselves wondering what all the other Curveball refugees were doing that night and over the weekend. If the members of this scene are anything, they're resourceful—and rarely without a positive spirit.
So we put the call out for all your stories, and let me tell you, lemonade was surely made out of these lemons (a phrase that came up in several of your submissions). While Watkins Glen was filled with one-night revelry on Thursday (including what was apparently a helluva ditch party), plenty of you diverted your weekends to other Upstate New York locations, either at a friend's place or that of an accommodating stranger, while others opened up their houses to those without a place to stay. We received stories of impromptu music festivals; pilgrimages to everywhere from Burlington, VT, to the Rock and Roll Hall of Fame; some last-minute, multi-band jam sessions around the Northeast; out-of-towners volunteering to help Watkins Glen residents in need; a renewal of vows—and the unexpected exchanging of new ones; and even the story of a doomed trip all the way from Japan.
We are truly grateful for all the submissions—and also sorry that we couldn't include nearly all of them in this collection. Below, read stories (lightly edited at points, for clarity) of positivity and pushing through cloudy days to find the silver lining (also be sure to check out two great submissions from Peter and Andrew, both of which were recently posted on Phish.net).
---
Let's start with some select quotes and photos not included in the selected stories but that encapsulate so much of what happened this past weekend:
"We all felt lost and detached. We ended up camping at the race track and dove into our seven cases of beer like it was the last beer on Earth."—Dan
"The next day we made our way to an amusement park in Kansas City. Not the live music we wanted, but we were screaming—just not for 'Tweezer Reprise.'"—Christopher
"Perspective was key. Heady IPAs didn't hurt, either."—Avi
"Life will continue to throw us curveballs, and we can either strike out or learn how to hit them."—Nate
"Of course we're sad and disappointed, but this band saved my life, and one cancelled festival can't put a dent in my love for the Phish from Vermont."—Elizabeth & Chris
"We had our own glow stick war to 'Hood' on the beach. We watched the sunset to 'Divided Sky.' We had a fireworks show to 'You Enjoy Myself.' We spent the weekend sharing Phish memories, strengthening our friendships and doing our best to make a weekend we would never forget. For four days, we kept our spirits high and created our own fun, making sure we'd have a weekend to remember for the right reasons."—Adam
---
Amy, with the Sculpture Building at Goddard College as part of her Phish landmarks tour
Ivette, with a mural in Burlington during her pilgrimage to Vermont
Barbarann's Curveball refugee house
Will's Oregon Trail-themed Curveball shirt
---
And now, a baker's dozen stories of How We Handled the Curveball Curveball:
Matt and Bari:
Rough times, but some great vibes over the weekend.
As we were heading up the curved hill getting really close to the entrance of Curveball, we saw road sign saying "Event Canceled." We thought how funny it was that a fan hacked in to the sign. We took a picture and texted it to our friends who were driving up a few hours later, joking with them about it. About 20 seconds later, our hearts sank when we heard the announcement on The Bunny.
We were lucky being some of the last people to make it in the site for the night, but it felt like our souls were just punched in the gut. We decided that we at the very least were going to party it up at Watkins Glen for one night and we proceeded to walk around the entire race track trying to stay upbeat. The next morning, the realization that we weren't going to see Phish set in. We were going back and forth of what to do: find a campsite, try to stay as a group at a random farm we contacted, go to a casino, or maybe even go to a water park.
Then our buddy remembered he was handed a flyer on Thursday night for Knuckleball, a festival created just for us, Curveball refugees. We decided to venture up to Naples, NY, to see what this mini-fest that was created in 12 hours would be all about. We were nervous to arrive not knowing what to expect, but what was there exceeded any expectations we could have imagined. Knuckleball really had it all (well, minus The Phish, obviously): absolutely beautiful scenery, good vibes and a completely lax environment, vendors setting up shops, huge bonfire, lights and hammocks, good mix of wooks and non-wooks, some great friends (but also unfortunately many who didn't make it) and some great music, capped off by the New Motif playing "2001," "Ghost," "Tube" and a bunch of other covers. While we obviously didn't get our Phish music fill, the community of Phish refugees truly made lemonade from the sack of lemons we were all handed.
***
Matt (from festival vendor The Loving Cup):
We were scheduled for a 5:30 vendor meeting in the World of Beers tent. We were all hanging out, waiting for the meeting to start, when a vendor next to me said that Phish.com said the show was canceled. We all thought they were messing with us. As meeting gets under way, the Head of F&B tells us quickly that it is indeed true and the AmeriCrown (track rep) people all confirm. 
What a kick in the pants! We ask some last minute questions about load-out and all return to our areas to most likely survey the loss we are all about to take. I gathered my staff at our booth and broke the news. It went over like a led balloon. The guys got us all loaded out around midnight, and with some help from the Pizza Nova crew we got all of our stuff to dry ground. 
We celebrated with cheeseburgers from Burger King and some Miller Lite. Posh, I know. What do you do, though? We all told stories and got to hang out with almost the whole staff at once—which doesn't really get to happen all too often on the road. Now, we are on to LOCKN'. No dwelling. On to the next one. But man, this sucks! 
---
***
Brian:
It was Thursday, August 16th. My crew actually left New York at 7:00 AM, breezed through security, and used our cunning instincts and resources to grab a killer spot in Bacon camp, directly across from the famous ditch, where we knew a monstrous ditch party would soon be a-brewin'. Little did we know how soon it would actually be. We were fully set up—tents, EZ Ups—made friends with our neighbors all by 1:00pm, and were cracking open some ice-cold IPAs, ready to float happily into the weekend, discuss setlist and secret set predictions, quite certain that some rain and cringeworthy 3.0 songs would be the worse part of the weekend. All had worked out better than we could have imagined. The atmosphere was one of major success, joyous anticipation—it seemed, in retrospect, almost too good to be true. Curveball! 
"Dudes, the festival is cancelled," said one of our festy neighbors in passing. "Is this for real?"
"Yeah, yeah, Curveball!" We joked in response. Of course this was just some trolling, misinformed rumor, like so many. 
"Turn on the Bunny." We did. It picked up right at the Bunny DJ reciting the band's statement at "we are so terribly sorry for this inconvenience," though "there's just nothing we can do," etc. 
Still in disbelief, we waited for the "Just Kidding! Curveball! Hahaha!" This was certainly a really twisted gag, but it was Phish, and they were kings of the unanticipated gag which this surely must be. So we waited, waited, waited for the "JK." Of course, it never came. This, denial, was of course the first stage of the sudden grief that had immediately and unexpectedly hit us. As the energy of the festival became dark and terse, as our crew and neighbors began speculating, crying, drinking heavily, as the consolatory, shocked texts from friends and family started rolling in, confusion really gripped everyone hard, as the Phish universe felt a palpable, psychic, "What the fuck?!?" 
The next hour unfolded exactly as predicted by the Kübler-Ross model of the five stages of grief. Denial was followed by anger. "This is karma for them writing 'The Line'" I quipped. Bargaining: "What if they just truck in some water? We won't drink the water! Who comes to a festival to drink water? Can't they just cancel the first day of the festival and play Sat/ Sun?" etc. Depression: "Well, we got a shit-load of tasty beer, let's pound that shit." Acceptance: "Well, this is clearly very real, what should we do?" 
My girlfriend and I decided to just have a cushy weekend in Long Island with her family, be coddled, eat some steak and lobster, commiserate with some other homies, etc. But that was for tomorrow, and it was still today. Curveball was indeed cancelled, but the ditch party was not. 
The homies and I went over to the ditch with a cooler of ice cold Other Half and a small bluetooth speaker, started blasting some tunes, got in the ditch, and started dancing. "It's a ditch party!" we shouted our invites to passersby. Many smiled, a few stopped and danced for a little while, but most were too sad, too shocked to react or want to party. The atmosphere was strained, but you could really feel the community trying to stay positive, trying to make the best of this terrible situation. Around 7:00pm it was just my homies and I in the ditch, maybe six or seven of us. By 9:00pm is was FULL-ON RAGING! Several hundred people filled the ditch, a friend set up a generator and a full DJ set up and was blasting disco and Dead and Phish remixes, and it became the Saturday ditch party on a Thursday. The mounties approached, trying to scare away the dancing hippies. "Shut it down," one said to a police office. The police office shook his head, no. They were going to let the hippies have this one. At one point, a police officer got on a megaphone and started ordering revelers to GET IN THE DITCH!
This became a real moment. A Burning Man-esque, spontaneous temporary community driven by full creativity and participation and gifting. Everything became free, social walls were torn down, and ego evaporated (for the most part).
The raucous ditch party continue through morning, and was only shut down at 11:00AM, exactly one hour before the campgrounds closed. There was one near fist fight which was pretty quickly defused, but 95% of folks had really made the best of it and had a great night, ultimately creating the only party of Curveball, together. The big curveball was in fact that Phish would not be playing, and that the whole festival would just be a ditch party! And a grand ditch party it was. 
What Curveball taught me and my crew was this: We create the band. There is no Phish without us. We are the wind in their sails, and we create the market, the culture, and the scene. We are Phish as much as Phish are us, and without us, there is no Phish. Ultimately, we do have the power to create joy and celebration wherever we go, we can create anything we wish for ourselves and our lives and our environment, and it is this spirit of fun and love of music that ties us together. We created the ditch party together, and we had a great time with our best friends, as we always do, whether the band plays or not. 
Curveball—we don't actually need Phish to have a good time! Phish is an awesome band, and we were all bummed that the festival was cancelled, but it was an act of God and there was nothing we could do and, ultimately, nothing was entangled or twisted or wrenched. Now off to Burning Man, where Camp Canadianderthal is hosting a live Phish jam session. Ironically, my only live Phish festival set will be at a very different festival!
---
***
"The Professor":
So the first thing: been seeing the boys since 11/26/97, and Curve would've been my 100th show. I know, I know—not very many considering it's been 21 years but look I'm no millionaire.
Anyway, we get there. We get in. We set up a dope site—chairs, EZ-up (saved the Walmart receipt of course) coolers, the whole shebang. Then of course word spreads like wildfire of what was happening and there's like this melancholy enveloping the whole row. Folks were just stunned.
But then we get online and see some news about what's happening in the town. People lost houses, for Jah's sake. Floods, mayhem, shit getting washed out of sewers and into the drinking water…bad news.
So me and Beans, we go, "This festy is done—but we're here, so why don't we do some good for once in our lives?!"
Beans was down, and after some convincing Sierra got on board too. So we packed up the site and headed into town to the nearest local fire station and marched right up to the nearest fireman and I was like, "What can we do to help these people?"
Now, understandably, this dude was skeptical. He probably clocked the fact that we were way over our heads and didn't have any experience with disaster relief. Granted, he wasn't wrong. But I swear to you —and I could see the gears turning behind those intense blue eyes staring back at me—he was thinking this: "Maybe these kids are just what we need."
Okay, let me pause for a second and describe what's happening back at the festival grounds/entrance. My buddy Conch had just shown up and obviously hadn't been paying attention to the news—national OR Curve-centric. So he texts me and is like, "Bro, we're here and the line's not moving what's the deal?!" Now, my squad is already on the relief effort trip, so I don't know when I finally saw it if I was maybe dismissive but I texted him back, "Dude not now!" But I've talked to him since and we're cool.
Anyway, the fireman says, "Look, maybe if you have the time, you could check on this one neighborhood (not putting the name for privacy), because we can't get to them until later."
So we go! And we brought water and snacks! And honestly, the folks seemed skeptical but gracious (show me a brotha who's not gracious for beef jerky and I'll show you a corpse!). Afterward, we headed back down to Plymouth, and dig—the minute we get back, this is what was waiting for us:
---
***
Jennifer:
My 14 year old daughter, Bronwen, loves Phish. I had seen them for all the Camden and MPP dates this summer with friends and had been reminding her all along, "Curveball is coming soon! Then we will have an entire festival together and it will be your turn."
Thursday, Bronwen and I had driven from our home near Harrisburg, PA , caravanning with friends, and set up camp ready to unwind and prepare for what the weekend held…which we soon found out would not include Phish. Bronwen was devastated, and as her mother I felt tremendous guilt that this was going down and I couldn't make it better. I decided then to put on my best positive attitude and tell her it was going to be a detour in our mother/daughter weekend, but a good one. Through Airbnb, I found an entire cabin with land for rent at under $80 a night, full kitchen, the whole (primitive) nine yards.
Located near my college alma matter, I knew the area well enough to plan fun day trips for us. We visited the Corning Museum of Glass (where we got in free due to my Phish tank top) and went hiking. Saw some amazing waterfalls at Letchsworth State Park, and found a short trail near our cabin with more frogs and varieties of mushrooms than you can imagine (and posed them accordingly, making for silly IG pictures). Some of our agreed-on favorite moments also included exploring the land around where we were staying and reading books or talking on the porch. It was a trip we are both never going to forget, and while Curveball would have been amazing, our happy little detour surprised us in being a different kind of fun.
Jen & Bronwen
***
Brandon (from his Yelp review for Skybrook Campground—shoutout to Dianna, who also submitted a story from this group of friends):
"It's a Skybrook thing. You wouldn't understand"
That was the phrase emblazoned on the campgrounds T-shirts and merch. Well, as this past weekend blazed on, I believe that I and the 30+ friends from cities far and wide who camped here came to understand. 
You see, not all events are planned. And sometimes life throws you a curveball. Ironically, this was the name of the now-cancelled Phish festival that was supposed to happen at Watkins Glen International this weekend. We had been anticipating this weekend for months. The producers of the festival had been working on it for a year. We even had matching shirts made! So, getting the news of the cancellation was a heavy thing. It felt like all of these dreams we had were crushed! But what are we supposed to do, turn around all our cars, trucks, and buses and go home? That would be such a waste. And what's the use in that? Where do you go when the lights go out? 
So, I did the best thing I could think of and looked for a nearby campsite to host me and my Phish Head phriends. I mean, I been around, but coming from the Windy City, I didn't know which to choose. Perhaps our destiny was bound, or maybe it was by some strange design. If I could, I would explain it, but I don't know how. All I know is that when I called Skybrook and spoke to the very helpful Meg, she told me they could accommodate all of us and that she has a spot where we could all come together, and most importantly, camp together! In that moment, my sanity was restored. When that moment ended, I relayed the message through our group chat, and like birds of a feather we flocked to Skybrook where Meg kept the office open late and had no complaints about waiting all night for all my friends to arrive. We were charged a reasonable fee. There was plenty of room around for all of us and fire rings where we could have us some fuego at night. 
At first, we thought we would only stay one night, but we decided to stay and sleep again two more nights. Who knew a day would turn into a weekend? We were surprised to find out they had F(ph)ish fry that night plus the musical stylings of DJ Steve! Well, we didn't taste any of their food because we had plenty of our own meat. Friday afternoon, a man named Hippie came by and offered us a hay ride around the twists and turns of the sprawling property with gorgeous rolling lawns, oh boy! We drove by our friends gathered, but not squished into a small swimming pool. Presumably not to weigh them. Why weigh on a sunny day? We said, "Hey!" to the other campers and saw some beautiful unburdened horses. The rain came, but after the water in the sky cleared up, it was party time and we all glided over to the rec room. Skybrook had no idea that we came to their town to party down. DJ Steve on the 1s and 2s did not disappoint. He fulfilled Dianna's song requests upon her polite demand and had us all bouncing around the room. And we really needed that. Remember, we were grieving the loss of our devotion to a dream of going to an epic festival! But that was the night we began to feel some joy again. We burst into song to unwind.
On Saturday, some of us took a day trip to Stony Brook State Park where we could be at the waterfall, clear our heads, and soak up nature. We saw before our eyes a raging river. We couldn't swim it, if we tried, but we stood as close as we could under the waterfall without getting swept away. We wandered through the forest until we reached a bubbling spring. But then it was back to Skybrook for night two! More cooking out, a game of Phish Phamily Pheud, hosted by our very own Zeez Harvey, while our neighbors, the people all watching, enjoyed a good laugh. We clapped our hands. We were in the right place. Then back to the rec room for some live rock and roll with Mort and the Inner Tubes crushing classic rock and country covers for us all to dance to while many of the "seasonal" residents sat perched on 10's of golf carts. Were they about to stage a runaway golf cart marathon? I don't know, but we staged our own glow stick war later!
I learned some lessons this weekend. The first being the meaning of "It's a Skybrook thing. You wouldn't understand." But even with this review, I can't explain it to you. You must go for yourself to find out. The other is that there's good times and there's bad times. Sometimes you get your ass handed to you every day. And sometimes the tide turns. Today, I leave Skybrook with the feeling that everything's right. That I'm glad I had a few companions on this ride, because we're all in this together. And this has all been wonderful, but now I'm on my way.
---
***
Alan (festival volunteer):
My name is Alan and I was at Curveball as both a phan and a volunteer for Reverb and Waterwheel, selling/accepting donations for the Nalgene souvenir bottles with the Phish Curveball logo on them. I arrived at Watkins Glen International Raceway (driving in from Milton, VT) on Wednesday evening, and my first shift was to start on Thursday at 10:30 am, but that got pushed back to 1:00 pm, due to a later venue opening, which nobody questioned at that time.  Friends of mine who were working with the production team mentioned the rains had drenched some of the fields and there were extreme attempts being made to dry them out, and an even later opening was possible. 
Despite that, my crew was selling bottles to some of the workers and other volunteers who were milling about, as well as offering free, triple-filtered water to those who bought the souvenir bottle (free refills all weekend and if you used your own bottle, we were asking for a dollar donation, if possible, to help the Reverb and Waterwheel causes). At around 3:30, I walked over to the General Store which was a few feet away just to check things out. I asked what their hours were and they told me they were open 24 hours a day during the festival, but were being instructed to shut down at that time, reasons unknown. 
This is when the Curveball really began rolling. Upon my return to my station, a text from a local town official came through stating that there was now a Boil Water Order in place for the surrounding areas and shortly after, the big announcement from the band sealed the deal. Phone calls from phriends asking if everyone was safe began to pour in and we closed up shop. 
As quickly as disbelief set in, a plan B was put in place. A quick tour of the grounds, some photos of the amazing sculptures, a walk around to touch base with people we knew were there, introductions to our camping neighbors, and before we knew it, the evening was set. The Skinny Pancake's Farmhaus was the perfect gathering place and next door, in The Loop, a live stream of JRAD from Red Rocks was going to be playing.  Word spread quickly and before long, a party for the ages was planned and underway. By nightfall, phans and phriends, old and new, young and old, were gathering and gathered and celebrating everything that makes the impossible possible and wonderful.    
***
Darren:
My wife and I got the news of the festival being cancelled literally just as we rolled into Ithaca on Thursday after a four-hour drive.  As you could imagine, we were absolutely crushed. It was our big summer vacation, we had a group of about 50 people we were meeting up with, some of which we rarely get to see, and it was all swept away in a matter of seconds. 
I was angry and depressed and generally unpleasant to be around on Thursday night. I ate dinner and went to bed at 9:00.
Before I go on with the story, I should mention that I've played guitar in a Phish tribute band called The Lawn Boys for about the past nine years. When I woke up Friday, our drummer Andrew had the idea of putting on a show around the Watkins area for all the people left in town who were looking for things to do. 
At first I told him he was insane. We had no equipment with us, no bassist, our keyboardist was still in Manhattan and had decided not to make the trip once the festival was cancelled. Not to mention how last-minute it would be in a town that doesn't have a ton of music venues to begin with. 
We got past all of that and became obsessed with finding a gig. We posted on Facebook for ideas and stuff began flooding in from Phish fans who wanted us to put on a show.  We reached out to every venue and promoter that we could. Finally, we secured a gig at The Boathouse Beer Garden right on Cayuga Lake just north of Ithaca. They even had some acres they made available for camping.
Phish fans we'd never met lent us their music gear, a bassist was found, and everything came into place. The outpouring of support from phans online was an amazing thing to witness.
When we got there, we saw RVs and people camping out, all for our silly tribute band. It was totally surreal. Over 400 people showed up. The show itself was one of the greatest moments of my life. It was one big collective release for people who had been in a pit of despair only 48 hours earlier. People sang every word, the band was smokin' and the energy in the room was off the charts. 
Afterwards, people thanked us, we thanked them, we partied and told stories of our Curveball, or lack of Curveball, experience. I saw no bitterness, everyone had a look of pure joy on their face. 
Proceeds from the gig went to local fire departments depleted from the flood response. It was just one more example of why Phish is and always will be my favorite band.
---
***
Jamin:
My girlfriend and I flew from San Francisco to Rochester. She arrived to the festival on Thursday night, and my friend and I stayed in Rochester to wait for our buddy with a van. When we heard the unfortunate news that curveball was cancelled I quickly rented a car and picked up my girlfriend. After I rescued her, I got the wild idea to ask her to marry me at Niagara Falls. 
She laughed and dismissed me immediately, but throughout our weekend of hotel partying, she finally accepted my offer late Saturday night. 
We spent a few hours attempting to make our arrangements and all we managed to accomplish was a rental Cadillac. We stayed up til 4 am, slept in until late Sunday afternoon and missed our opportunity to pick up our rental car. We luckily found another Cadillac available. 
We spent the evening throwing together our impromptu nuptials. After scrambling to make a reservation at a chapel, buy new outfits and order some flowers, we returned our Walmart camping gear. We used the credit to purchase a few classy Walmart wedding bands. On night three of our grieving the Phish festival cancelation, me and my new fiancé found solace stuffing bills in a strippers g-string and garnished it with a firm slap to the buttocks. We were accompanied to our bachelor/bachelorette party by our best man/maid of honor. 
On Monday afternoon, we tied the knot next to the falls. We rushed to the airport and switched flights so we could ride home together. After getting through security, I realized my wedding band was already missing. The TSA agent found it in the x-ray machine. We were devastated we missed a weekend with our favorite band, but we know we will see them next time. Luckily, we salvaged a truly unforgettable and special weekend. Shit happens, but we definitely threw our own little curveball.
***
Laurel:
My spouse and I had some flat-tire trouble getting out of town and spent the first seven hours of our drive to Curveball stuck only 50 miles from our house in SW Ohio, and found out it was canceled a mere hundred miles from our home. We had friends in Wisconsin who were flying there, and other friends from Wisconsin who were already there and set up, so we picked Port Clinton/Put-in-Bay, OH, as a good midway point for us to find a hotel, go island hopping, drive golf carts (MARATHON!), and have some fun with our weekend.
We had hella fun with our weekend.
Don't think for a minute there was not ample talk of what we were missing, how sad we were, how all the stages of grief applied, etc. etc., but we also reflected on how we hardly ever had this much time to sit around and TALK with each other at shows, and how much fun we had together, and let's do it again (the island trip AND the festival!) next year.
And, as I watched our group (fourteen people, give or take, four golf carts) move from restaurant to beach to bar at Put-in-Bay, I watched us interact with Ohio local folks in that infectious, friendly way I know we all interact with each other when we get to our field, our happy space. Some people we talked to knew of Phish, and some didn't. We handed out some stickers we'd made for Curveball (lol), sang a bunch of songs together, met people, made friends, laughed our fool heads off, and—this is what I think—did this crazy thing where we took a little bit of the energy of Phish out into the bigger world, to that little town we visited.
I'm guessing most Curveball refugees did this thing, too. I hope this weekend, all along the upper-east coast, was an experience for America, to see us, these crazy, glitter-sparkle-ass, wook-hippie types, friendly AF, always willing to chat, laugh, share, having so, so much fun even as we spent all that money and time to get to where we did not get to go.
I hope in the years to come, all of us who did this, this weekend, will tell our stories of what we did and how we carried our energy into the world, and years from now, we'll run into happy people seeing Phish who say, I got into this because of that weekend that the festival was canceled? I made these friends who told me to check this out, and I wouldn't have in any other way.
---
***
Christine, Bobby & Jeff:
Our overpacked jeep headed from Michigan Thursday morning, somehow ending up in one of the closest, flattest, driest spots in GA. Proceeded to set up camp like pros in under two hours, having plenty of everything for a much-needed weekend.  Cracked open beers and walked over to meet neighbors, who had just gotten the cancellation on their phones. Totally thought it was an Onion-style spoof "curveball" until we heard the Bunny…
Once shock-and-awe was somewhat settled, we headed to family camping, where friends were getting vows renewed. The ceremony was officiated by a lady donning a cactus dress, complete with Phish lyrics, rosebuds, bubbles and an impromptu "Waste" sung by attendees. Immediately after, Gordo rode by waving from his tour bus! A mix of emotions landed us in the middle of Friday night's ditch party, where everyone was dancing, singing, throwing glow sticks and making the best of the day.
Packed and out by 11am, we headed to hike Finger Lakes National Forest. We saw a deer, snakes and hundreds of neon-orange newts. The trail was peppered with brightly colored mushrooms.
Afterwards, we found ourselves right where we needed to be: Finger Lakes' Brew Trail! Had terrific brews with fellow Curveball refugees while overlooking stunning views.
Next was Watkins Glen State Park.  As soon as that jaw-droppingly gorgeous hike to the falls was complete, friends from Florida had just made it into town. They found the brew trail, so we headed back up the hill for another round!
We drove halfway home, putting us in Cleveland, home of the Rock and Roll Hall of Fame! Saturday morning we were greeted at the door by a Deadhead employee who was quick to point out the meatstick, with his condolences. We saw every exhibit, walked the pier to Lake Erie, then headed back to the Mitten.
***
Nick:
My wife and I and our two daughters (9 and 4) had just set up our tent in Glen Close. We were on our way down to enter the festival grounds when someone looking at their phone said, "Oh no, this is bad." Thinking it was another storm, I tried to console them and say it's only rain. "No, the festival is cancelled!"
My 9 year old said, "So I won't get to wear my cactus shirt and hear 'Tweezer'?" She was rocked.
We had filled up our canteens with water earlier that day. Instantly we emptied them and realized we needed to make moves. I called a co worker that mentioned she had a house an hour west. We explained the situation and that we would love to take her up on the offer. We had the best weekend of hiking in the Stony Brook Falls, riding a quad, catching frogs—and we made sure she got to wear her cactus shirt and hear "Tweezer"!
Nick, Marley, Lola and Heidi
***
---
Becca & Eric:
Our drive to Curveball began at 7pm Wednesday in Atlanta. At 5:15pm Thursday, my husband Eric and I drove into downtown Watkins Glen with an SUV packed to its limit, roughly $800 worth of new camping/rain gear, and MONTHS of planning and anticipation behind us. Ahead of us were stupendous reunions with friends from Ohio, Colorado, Florida and New York City, countless happy, shiny people to waste our time with, the magical nonsensical adult playground that was created all for our delight, and (at least) eight sets of PHISH!
Walking into Nickel's Pit BBQ for dinner, we were on cloud 9. In mere moments, our hearts sunk, and I was choking back tears when our friend Jenn showed me the horrific headline: CURVEBALL CANCELLED. For a solid hour, Eric and Craig called people inside to find out what they knew, a few chain-smoked, some ordered appetizers, many drank too much too fast (shoutout to the manager who offered a free round of shots and our extremely patient bartender Maddie).
Knowing that drowning sorrows and eating feelings would not cut it, we debated our next move. There were two birthdays taking place this weekend. Our friends still deserved an epic party and we had to keep the gang together! We were forced to pass the festival grounds but obviously unable to enter and my gut wrenched. Nevertheless, we began mixing up some lemonade in the form of a hotel pool party and drinks for the birthday boy, Pete.
A plan was hatched thanks to Eric, Director of Fun, and Jenn, Mama Bear of the group. By Friday at 10am, DISCOFEST 2018 had secured a venue and coerced more friends to join. The Eagles' Nest, our last-minute rental property, was an hour away in rural PA. The house sat across a small quiet road from the Pine Creek River—it included three houses, space for 18 people (in beds, not wook stacked!), a thousand square-foot deck, outdoor and indoor bars, and the most fabulous '70s-chic house you've ever seen (picture nightmarish avocado kitchen, endless oak veneer paneling, and a Kill Bill clock on the wall.)
Our gear and decorations were put to good use—the motorized disco ball lit up the gazebo and the silent trees, an EZ-up by the river offered daytime shade, and camp chairs surrounded a fire each night. We made art, we formed new friendships, we kayaked, visited the Pennsylvania Grand Canyon, climbed a fire tower, and loved each other.
DISCOFEST 2018 was no Phish festival, but it was delicious lemonade made with love from very sour lemons served on Thursday night. As I reflect on this weekend from a Red Roof Inn in Maryland, I am reminded that Phish is what brought me here, but more than anything, the phamily is why I keep coming back. My husband and I are rounding out the night at Third Base Tavern, which feels appropriate because our crew absolutely CRUSHED the biggest Curveball of them all!