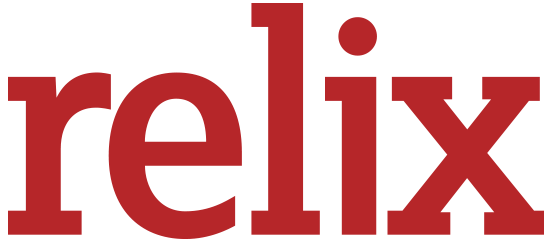 The Relix 44
Why 44?
That's a fair question.
Without distracting you by invoking the various professional athletes who wore that number (Hank Aaron, Reggie Jackson, John Riggins, Jerry West, Danny Ainge) or mentioning the 44th President of the United States (Mr. Barack Hussein Obama) or even the colorful fact that 44 is the number of Hanukkah candles in a standard box, let me point to the fall of 1974 when Relix debuted.
OK, technically, it was called Dead Relix, but that first issue appeared 44 years ago, featuring a tongue-in-cheek coverline dedication to "the world's sneakiest tape collector—Tricky Dicky" (Richard Nixon resigned on Aug. 9, 1974 in the aftermath of allegations regarding his cover-up of the Watergate break-in, which he could not deny due to the results of the secret taping system he had installed in the Oval Office).
So to mark our 44 years of publication, we are celebrating 44 people, places and things that entertain and enthrall us (Technically 45, thanks to John Mayer's Olympia SM3, but if we're using 1974 as our starting point, then a typewriter is certainly a sound bonus.)
—Dean Budnick, Editor-in-Chief
The Relix 44 originally appears in the September 2018 issue of Relix. The full list will be rolled out on Relix.com throughout this fall and compiled below. 
Collective Uplift: Participation Row
Brooklyn's Burning Man: House of Yes
Miles Gets Raucous: A Tribute to Jack Johnson
You Know, For Kids: Musack and Music Education Nonprofits
Golden Year: New Orleans Jazz & Heritage Festival Turns 50
Talking Heads: Katy Tur and Jake Sherman
A Lot Artist Earns His Merit Badge: Chris Kovach
Genre-Bending, Bucket-List Must: Charles Lloyd
Music Discovery Starts Here: Binky Griptite
Radio at Breakneck Speed: Live From Here
Farm-to-table Rock-and-roller: Patrick Hallahan
Poetry in Motion: The Rotating Drummers of Late Night with Seth Meyers
Justin Vernon's Type of PEOPLE: The Slip
Never Miss a Wednesday Show: The Benevento-Russo Duo with Mike Gordon's 52-Minute Version of "Foam"
Shine a Light: Bluegrass Underground at The Caverns
Round Trip: MSG Sphere Las Vegas
An Elevated Gathering: High Sierra Music Festival
Closing in on the Earth: Fall '98 Phish
Wandering Further: Circles Around the Sun
A Good Time with Garcia: Legion of Mary
A Sound Without a Time Stamp: The Band's Music From Big Pink
Versatile Roots: "Captain" Kirk Douglas
Still of the Moment: The Weavers – Wasn't That a Time!
Post-Jam Power Couple: Josh Kaufman and Annie Nero
Essential Punk Improvisation: From No Wave to Neo Psychedelia
Everybody's Support System: Wally Ingram
The Unsung Hero of Widespread Panic's Internet Archive: PanicStream
The Straight From the Vine Music Festival: Huichica
Sonic Drive: Derek Featherstone and UltraSound
Tiny Musical Canvases: Fan Pins
Silver Screen Soundtracks: Cinema Improv
Once in a Lifetime: Angélique Kidjo's Remain in Light
Drink It Up: The Musical Beer Boom
Tales of Musical Omnivores: SiriusXM's Grateful Dead Channel
The North Star: Col. Bruce Hampton
Mixed for the Hallucinations: Anthem of the Sun at 50
A Half-Century of Sweetheart of the Rodeo: A Mini-Byrds Reunion
The Godfather of the Indie-Jam: John Moore
Check Them Out: Star-Making Machinery and Alive at the Village Vanguard