Tom Petty & The Heartbreakers New Album 'Live at The Fillmore 1997' to Drop in November
September 21, 2022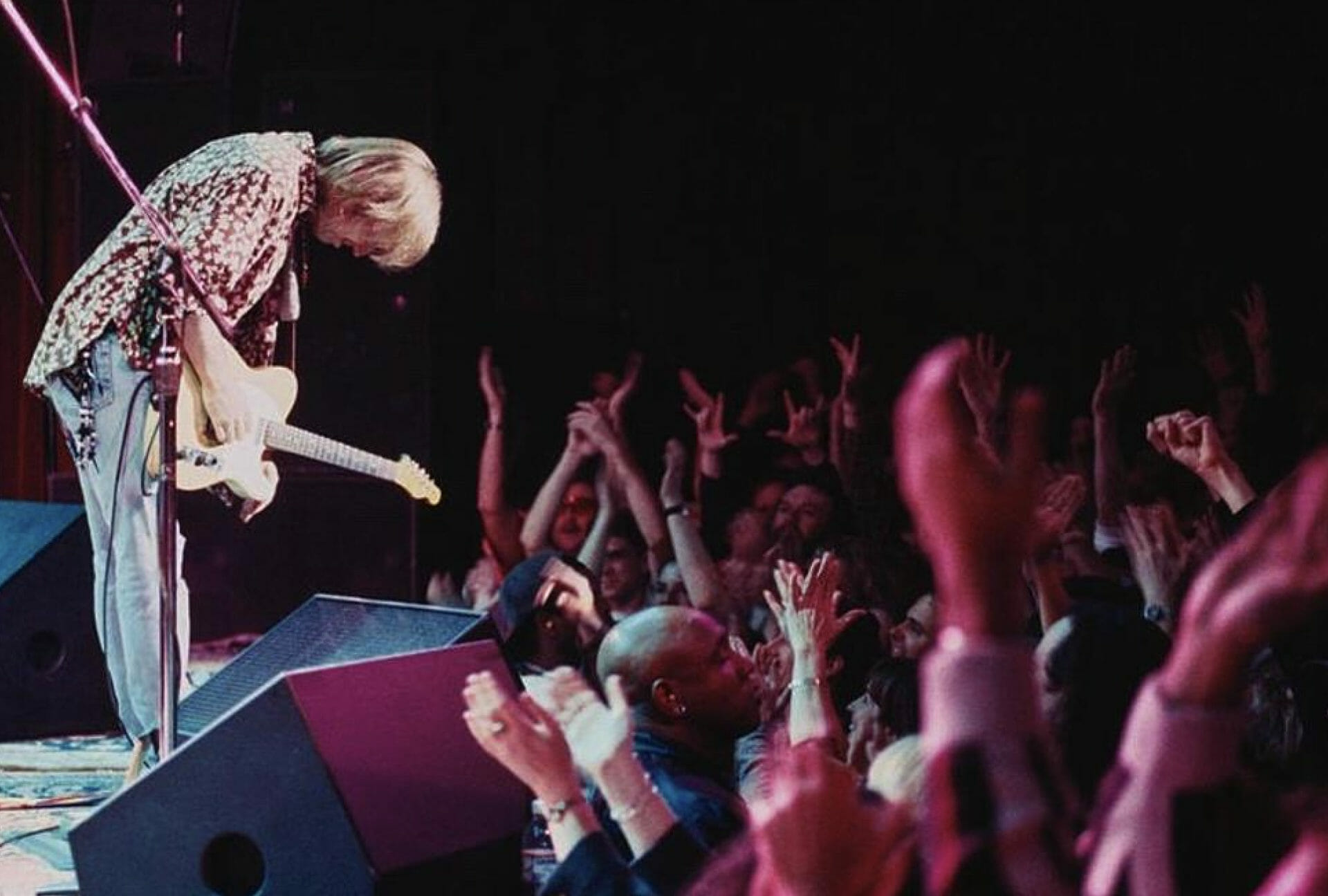 Photo Credit: Martyn Atkins
Tom Petty & The Heartbreakers have announced their first live album in 13 years. The band will issue a new music collection, which was tracked at The Fillmore in San Francisco during their 20-night stand in 1997. Live at the Fillmore 1997 documents the group's final six performances during their extensive Bay Area run with a 58-song offering and 14 spoken word tracks set to be released on Nov. 25 via Warner Records.
The forthcoming release will be available in various formats, including a two-disc CD set or four CD deluxe edition. For the vinyl fanatic, there will be an obtainable three-record standard set, as well as a six albums deluxe edition, and uber deluxe edition, comprised of six professionally recorded shows, a reprint of the eight-page 1997 fan newsletter, custom guitar pick and much more. See details here.
Highlights of the newly announced albums include covers of Bob Dylan's "Knockin' On Heavens Door," J.J. Cale's "Crazy Mama" and The Rolling Stones' "Time is On My Side." Moreover, the new release will feature takes on tunes initially written by The Kinks, Everly Brothers, Bill Withers, The Byrds, Chuck Berry and Booker T. & the M.G.'s. Also included are contributions from Robert McGuinn, The Byrds' frontman, and blues legend John Lee Hooker, who joined the ensemble on-stage during their coveted 1997 stand.
Today's announcement also includes a preview of the 1997 live rendition of the group's staple track, "Listen To Her Heart," a tune that was initially included on their second studio album, 1978's You're Gonna Get It! The song has been shared along with a companion music video directed by Peter Sluszka. The video has been uploaded to YouTube and includes never-before-seen footage. Stream it now.
In preparation for the impending release, Mike Campbell, Tom Petty & The Heartbreakers guitarist, offered, "Playing the Fillmore in 1997 for a month was one of my favorite experiences as a musician in my whole life. The band was on fire and we changed the setlist every night. The room and the crowd was spiritual… AND… we got to play with some amazing guests. I will always remember those nights with joy and inspiration."
Pre-order Live at the Fillmore 1997 now.