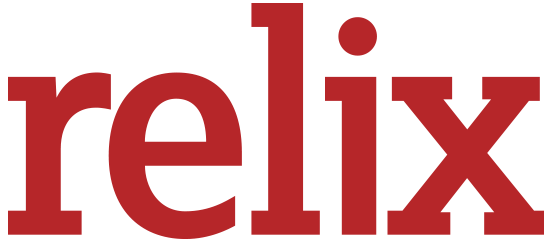 Relix Celebrates New Orleans Music & Culture – 2022
Relix Celebrates New Orleans Music & Culture
We're headed back to the Big Easy to celebrate the rich musical heritage and culture of New Orleans, and the people who make it all happen! From May 2-4, 2022, join us at the historic Toulouse Theatre for a unique series of musical conversations that will satisfy your ears and your mind.
Each day will feature performances and discussions hosted by New Orleans legends, including Tarriona "Tank" Ball, Big Freedia, Charlie Gabriel, Ben Ellman, Ben Jaffe, Joshua Johnson, Robert Mercurio, Stanton Moore, DJ Soul Sister, Joshua Starkman, and more!
Join us, starting at 5PM, to sample Batch & Bottle Cocktails, also available during the event. Batch & Bottle, is a new range of premium, ready-to-serve cocktails.
Audio-Technica invites you to rediscover audio in its purest analog form at our turntable listening experience. While you're there, make certain to sign up for your chance to win an AT-LP60X turntable.
A portion of proceeds and an on-site auction will benefit Robe Backstage, a non-profit organization created to help support lighting professionals and technicians facing financial challenges.
Our 2019 musical conversations series sold out in advance – don't miss your chance to be a part of these intimate musical discussions and get tickets now!
MON, MAY 2
Tarriona "Tank" Ball, Big Freedia, & DJ Soul Sister
Monday, May 2 will feature a discussion hosted by "The Queen of Rare Groove," revered WWOZ programmer DJ Soul Sister, with original queen of bounce Big Freedia, plus Tarriona "Tank" Ball and Joshua Johnson from Tank and the Bangas. The conversation will cover the influences of New Orleans music, culture, and heritage on each performer, as well as the return of live music to NOLA – plus an intimate performance by Tank and The Bangas!
TUE, MAY 3
Members of Preservation Hall + Danny Clinch
On Tuesday, May 3, Preservation Hall members Mark Braud, Haruka Kikuchi, Josh Starkman, Kerry Lewis, and Shannon Powell will be joined by photographer Danny Clinch for a conversation about the rich history of New Orleans music and it's influence on their lives, plus an intimate performance .
WED, MAY 4
Ben Ellman, Robert Mercurio, & Stanton Moore
Wednesday, May 4 brings a special group of guests, who are responsible for the recent revival of a true New Orleans musical institution – Tipitina's. Ben Ellman, Robert Mercurio, and Stanton Moore, along with their bandmates from Galactic came together in 2018 to purchase and revitalize the iconic venue, which originally opened in 1977. The conversation will focus on the group's experience – the reasons behind their righteous decision, the struggles they've encountered, and their plan to propel Tipitina's into a new era of success. Following the discussion, guests will be treated to a rare performance by Ellman, Mercurio, and Moore, performing a mix of tunes from their deep collaborative history.