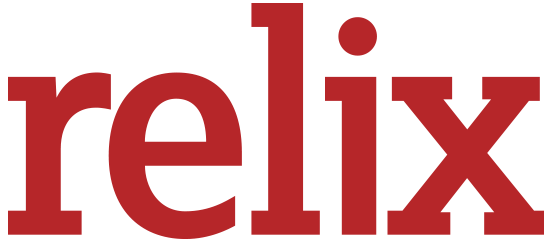 The 2019 Relix Holiday Gift Guide
'Tis the season…to shower your loved ones with the gift of music! From this year's festival supplies to vinyl accessories and boogie-down essentials, our annual gift guide has everything you need to fill your stocking, soundtrack your menorah lighting or liven up your annual holiday party.
Vibes Hi-Fidelity Earplugs
Vibes Hi-Fi Earplugs (as seen on Shark Tank) are discreet, reusable earplugs designed for live music. Instead of blocking/muffling sound, Vibes reduce the volume of live music to a safer and more comfortable level, while still allowing you to hear clearly. Use code RELIX15 for 15% off + free shipping.
LaidBack Pads
Looking for that perfect gift for the person in your life that loves sleeping comfortably under the stars? We've created a custom memory foam blend sleeping pad that combines support, durability and comfort all in one. LaidBack Pads help you sleep incredibly to enjoy tomorrow's adventure.
Pod RockerTM
The GCI Outdoor Pod Rocker is your ticket to relaxation! Featuring a structured sling-style seat and breathable mesh seat panels, the Pod Rocker will keep you cool, comfortable and be the envy of everyone around you. Rock smoothly on various terrains with our patented Spring-Action Rocking TechnologyTM. Includes a carrying bag.
Spontuneous — The Song Game
Sing it or Shout it…Talent NOT Required!
Have you ever heard a word that caused you to spontaneously burst into tune? There's a board game for that: Spontuneous — The Song Game! With over 1,800 4.5-star reviews, it's been a No. 1 bestseller on Amazon for the past two Christmas seasons! Order at SongGame.com and use the code RELIX for 10% off.
BrightFlex Rechargeable Music Stand Light & Battery Bank
The BrightFlex is a unique, rechargeable LED light and combined battery bank, created as a multipurpose upgrade to Mighty Bright's original Orchestra Light. Ideal for working musicians on the road, business travelers, handymen, artists, or for anyone who needs bright portable light and backup power.
The Rock and Roll Playhouse's Grateful Family Clothing Line
Treat the Deadheads in your life to The Rock and Roll Playhouse's signature line of Grateful Family clothing. They've got the Grateful Dad, Grateful Mom, Grateful Kids, and Grateful Babies in your life covered this Holiday Season.
Rotibox Bluetooth Beanie Hat
Available in numerous patterns, colors and style variations, including one with an attractive brim. Sound quality emitted by the built-in headphones is impressive for both music and calls. Warm and comfortable, with a battery life up to six hours. Headphones can be removed to wash the hat.
Live Dead '69
Phantom Ships With Phantom Sails is the debut two-CD release by LIVE DEAD '69, featuring Grateful Dead member Tom Constanten, alongside members of Ratdog, JGB and the David Crosby Band. The set features nine performances from their trek through England, Scotland and Wales, and nine performances from home.
KAIU Vinyl Record Accessories
Vinyl Collection feeling a bit… ignored?
Vinyl insiders agree… From the unique designs, artisan-crafted to perfection from premium, ultra-durable materials to our superior record care products to the people who answer the phone just like your family, no one helps you reconnect with your music like Kaiu.co.
Tarpestry
Tarpestry is a soft, durable and weather-resistant outdoor blanket that puts a layer between you and nature, with style. Born in Colorado and built in the Blue Ridge Mountains, Tarpestrys are perfect for music festivals, beach trips, hikes, camping trips, outdoor concerts, sporting events and more.
Home Try-On Wedding Bands by Jordan Jack
Getting married? Lost your ring at a show? No worries, we have you covered. Choose five artisan-crafted wedding bands sent to you for free. Live with your rings, explore the fit and feel, then simply choose your favorite. No fuss, crowded malls or annoying salesmen. Just happily ever after made easy! Use coupon code RELIX19 for 10% off any purchase.

Grateful Dead Gheri Backpack
Nepalese-made, hand- embroidered bags. By featuring these products, we enable these artisans to continue their traditions. While machines are involved, they fuse ancient practices with modern concepts and iconography. Officially Licensed by Grateful Dead Productions.
Vintage Vinyl Record Coasters
Vinylux Vintage Vinyl Record Coasters are made of labels cut from the centers of actual vinyl records. These hi-fi home furnishings will be a hit with any music lover. The discs are sealed so moisture won't seep through to the surface and packaged in a set of six assorted labels. Each set will include a variety of artists and music genres. Handmade in Philadelphia by Vinylux.