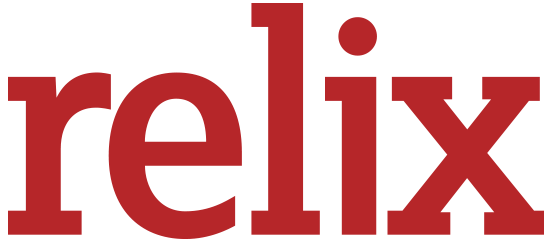 CINEMA
Relix has partnered with some of the top film makers, directors and producers to form Relix Cinema, a dedicated section of Relix.com housing films about musicians, bands, and rock and roll.
PREMIERE
OSCILLOSCOPE
Millions fill stadiums across the world for the sound of Serj Tankian, the Grammy-winning lead singer of System Of A Down. With exclusive interviews, adventures, and original footage personally filmed by Serj, TRUTH TO POWER allows audiences backstage access to an international rock star whose faith in music not only revolutionized heavy metal, but also world events. Throughout his life, the musician has pursued social justice, harnessing the power of his songs and celebrity for real political change. Serj's voice is equally likely to take on American corporate greed as lambast the corrupt regime of his homeland. His decades-long campaign for formal U.S. recognition of the Armenian Genocide was finally approved by Congress in 2019.
MAGNOLIA PICTURES
With unfettered access to the Zappa family trust and all archival footage, ZAPPA explores the private life behind the mammoth musical career that never shied away from the political turbulence of its time.
OSCILLOSCOPE
A fictional account of John Lennon and Brian Epstein in Barcelona
Crock of Gold – A Few Rounds with Shane MacGowan
Directed by Julien Temple
CROCK OF GOLD – A FEW ROUNDS WITH SHANE MACGOWAN deep dives into the life of the tortured Irish vocalist, best known as the lead singer and songwriter of the Pogues, who famously combined traditional Irish music with the visceral energy of punk rock. Featuring unseen archival footage from the band and MacGowan's family, as well as animation from legendary illustrator Ralph Steadman, Julien Temple's rollicking love letter spotlights the iconic frontman up to his 60th birthday celebration, where singers, movie stars and rock 'n' roll outlaws gather to celebrate the man and his legacy.
Once Were Brothers: Robbie Robertson and The Band
Directed by Daniel Roher
ONCE WERE BROTHERS: ROBBIE ROBERTSON AND THE BAND is a confessional, cautionary, and occasionally humorous tale of Robertson's young life and the creation of one of the most enduring groups in the history of popular music, The Band. The film is a moving story of Robertson's personal journey, overcoming adversity and finding camaraderie alongside the four other men who would become his brothers in music, together making their mark on music history. ONCE WERE BROTHERS blends rare archival footage, photography, iconic songs and interviews with Robertson's friends and collaborators including Martin Scorsese, Bruce Springsteen, Eric Clapton, Van Morrison, and more.
Zappa
Directed by Alex Winter
With unfettered access to the Zappa family trust and all archival footage, ZAPPA explores the private life behind the mammoth musical career that never shied away from the political turbulence of its time. Alex Winter's assembly features appearances by Frank's widow Gail Zappa and several of Frank's musical collaborators including Mike Keneally, Ian Underwood, Steve Vai, Pamela Des Barres, Bunk Gardner, David Harrington, Scott Thunes, Ruth Underwood, Ray White and others.
Available for Rent November 27th at 3:00 am EST
PJ Harvey – A Dog Called Money
Directed by Seamus Murphy
ABRAMORAMA
Featuring exclusive introduction from director and photographer Seamus Murphy.
PJ Harvey – A Dog Called Money is a uniquely intimate journey through the inspiration, writing and recording of a PJ Harvey record. Harvey and photographer/director Seamus Murphy travelled through Afghanistan, Kosovo and Washington DC before landing back in London to record in an unprecedented and experimental way – with the public watching.
Read reviews from Paste Magazine, Consequence of Sound, Dazed & More!
Straight Into A Storm: Ten Years of Deer Tick
Directed by William Miller
ABRAMORAMA
Featuring an exclusive introduction from director, William Miller
STRAIGHT INTO A STORM centers around DEER TICK's 2015 10th anniversary run in New York City. A portrait of a hard rocking band known for their substance-fueled live performances on their evolutionary journey to become one of the greatest cult rock bands of our time.
Anchored by a fan chosen setlist and New Year's Eve performance, the film weaves in and out of time over the last 10 years utilizing never before seen archive footage from their booze drenched early days to the successful touring/recording band they are now- and everything in between.