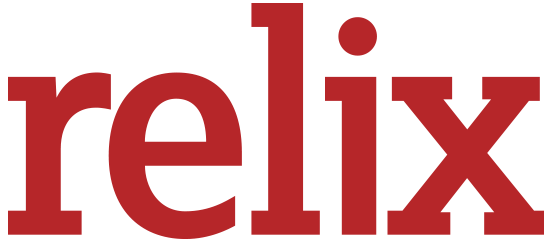 CINEMA
Relix has partnered with some of the top film makers, directors and producers to form Relix Cinema, a dedicated section of Relix.com housing films about musicians, bands, and rock and roll.
PREMIERE
Going Furthur
Going Furthur is a feature-length documentary film that shows an on-the-ground account of how Ken Kesey, the Merry Pranksters, and the Acid Tests helped to generate a non-conformist society of free thinkers, artists and altruists who are now pushing the evolutionary envelope of human potential.
50 years after the iconic first trip, Ken Kesey's son Zane took the Furthur Bus and his father's legacy back on the road for its longest-running tour in history! Armed with a new band of Merry Pranksters, the Furthur bus traveled over 15,000 miles in 75 days, riding into music festivals, community events, tribal gatherings, and national landmarks, reestablishing itself as a symbol of radical self-expression and cultural revolution all across the country. Through archive footage as well as over 400 hours of film, we explore the roots of a culture birthed in the early sixties, and how the mission of those first few idealists have influenced a new generation.
Crock of Gold – A Few Rounds with Shane MacGowan
Directed by Julien Temple
CROCK OF GOLD – A FEW ROUNDS WITH SHANE MACGOWAN deep dives into the life of the tortured Irish vocalist, best known as the lead singer and songwriter of the Pogues, who famously combined traditional Irish music with the visceral energy of punk rock. Featuring unseen archival footage from the band and MacGowan's family, as well as animation from legendary illustrator Ralph Steadman, Julien Temple's rollicking love letter spotlights the iconic frontman up to his 60th birthday celebration, where singers, movie stars and rock 'n' roll outlaws gather to celebrate the man and his legacy.
Once Were Brothers: Robbie Robertson and The Band
Directed by Daniel Roher
ONCE WERE BROTHERS: ROBBIE ROBERTSON AND THE BAND is a confessional, cautionary, and occasionally humorous tale of Robertson's young life and the creation of one of the most enduring groups in the history of popular music, The Band. The film is a moving story of Robertson's personal journey, overcoming adversity and finding camaraderie alongside the four other men who would become his brothers in music, together making their mark on music history. ONCE WERE BROTHERS blends rare archival footage, photography, iconic songs and interviews with Robertson's friends and collaborators including Martin Scorsese, Bruce Springsteen, Eric Clapton, Van Morrison, and more.
Zappa
Directed by Alex Winter
With unfettered access to the Zappa family trust and all archival footage, ZAPPA explores the private life behind the mammoth musical career that never shied away from the political turbulence of its time. Alex Winter's assembly features appearances by Frank's widow Gail Zappa and several of Frank's musical collaborators including Mike Keneally, Ian Underwood, Steve Vai, Pamela Des Barres, Bunk Gardner, David Harrington, Scott Thunes, Ruth Underwood, Ray White and others.
Available for Rent November 27th at 3:00 am EST
PJ Harvey – A Dog Called Money
Directed by Seamus Murphy
ABRAMORAMA
Featuring exclusive introduction from director and photographer Seamus Murphy.
PJ Harvey – A Dog Called Money is a uniquely intimate journey through the inspiration, writing and recording of a PJ Harvey record. Harvey and photographer/director Seamus Murphy travelled through Afghanistan, Kosovo and Washington DC before landing back in London to record in an unprecedented and experimental way – with the public watching.
Read reviews from Paste Magazine, Consequence of Sound, Dazed & More!
Rockfield: The Stuido on the Farm
Directed by Hannah Berryman
ABRAMORAMA
50 years ago, deep in the Welsh countryside, two brothers were milking cows on their family farm – but dreamed of making music. They had the audacious idea to build a studio right there – animals were kicked out of barns and musicians were moved into Nan's spare bedroom. Inadvertently, they'd launched the world's first independent residential recording studio. Black Sabbath, Queen, Robert Plant, Iggy Pop, Simple Minds, Oasis, The Stone Roses, and Coldplay all recorded at Rockfield. This is a story of rock and roll dreams intertwined with a family business's fight for survival in the face of an ever-changing music landscape.
Straight Into A Storm: Ten Years of Deer Tick
Directed by William Miller
ABRAMORAMA
Featuring an exclusive introduction from director, William Miller
STRAIGHT INTO A STORM centers around DEER TICK's 2015 10th anniversary run in New York City. A portrait of a hard rocking band known for their substance-fueled live performances on their evolutionary journey to become one of the greatest cult rock bands of our time.
Anchored by a fan chosen setlist and New Year's Eve performance, the film weaves in and out of time over the last 10 years utilizing never before seen archive footage from their booze drenched early days to the successful touring/recording band they are now- and everything in between.